/ Voice
Influential
representation
and advocacy

NESA continued to deliver strong representation and advocacy on behalf of the sector, utilising multiple channels of influence to promote an understanding of the sector, highlight development opportunities and necessary improvements to programs and the broader employment services framework.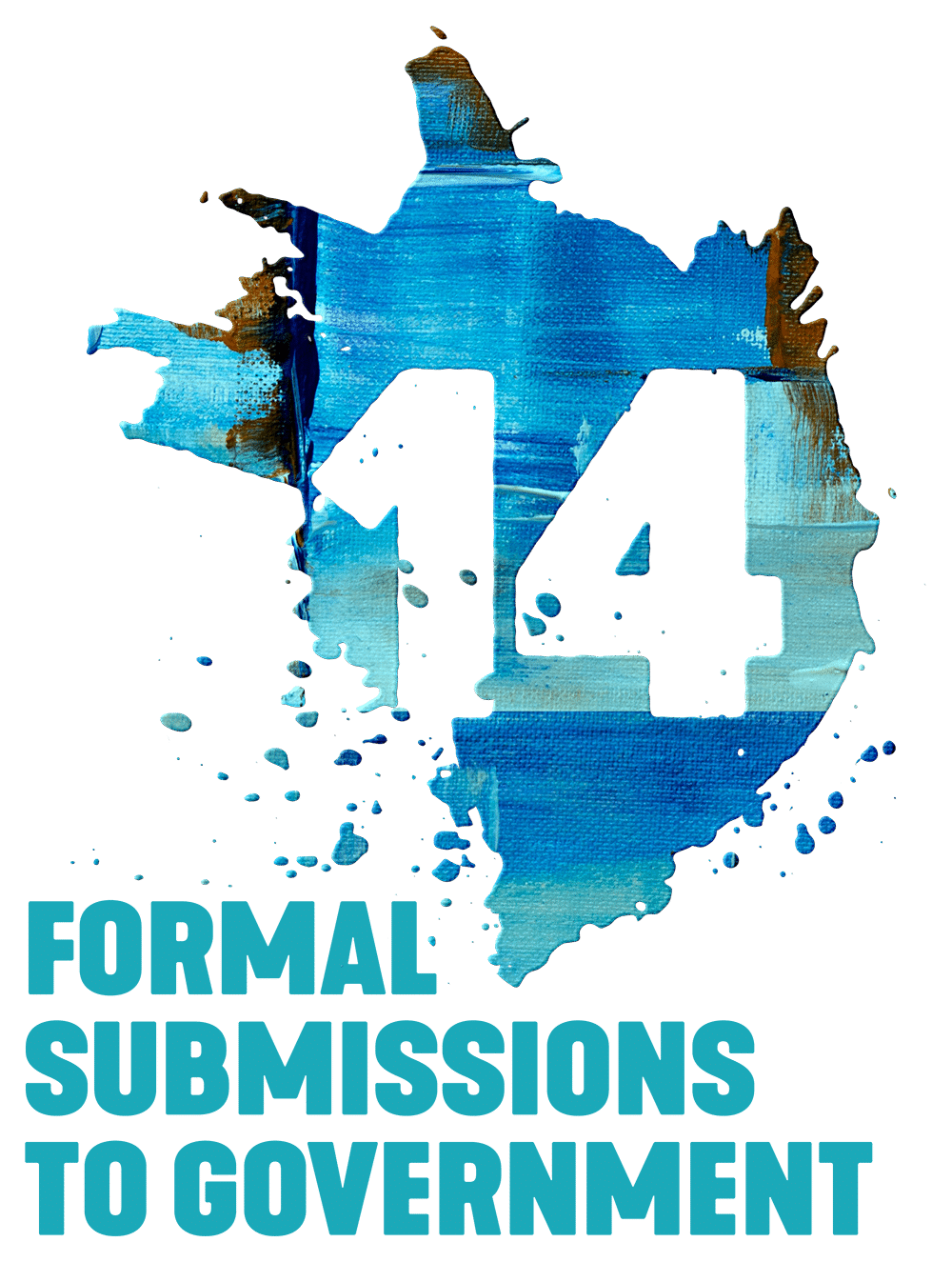 NESA's tireless representation of the sector included:
RESPONSE TO DISCUSSION AND INDUSTRY PAPERS
Remote employment and participation services
Closing the Gap Refresh
ParentsNext National Expansion
Time to Work program
Ensuring a strong future for supported employment
Work for the Dole Coordinator Services – Reasonable Termination Costs Framework
Indigenous Outcome Targets
jobactive 36 Month Business Reallocation Industry Information Paper
OTHER SUBMISSIONS
2018 Pre-Budget Submission
SENATE INQUIRIES
Inquiry into the Future of Work and Workers
Social Services Legislation Amendment (Welfare Reform) Bill 2017 and supplementary submission in response to Questions on Notice from the Committee Public Hearing
Delivery of outcomes under the National Disability Strategy 2010-2020 to build inclusive and accessible communities
HOUSE OF REPRESENTATIVES INQUIRIES
Inquiry into the school to work transition
Innovation and creativity: workforce for the new economy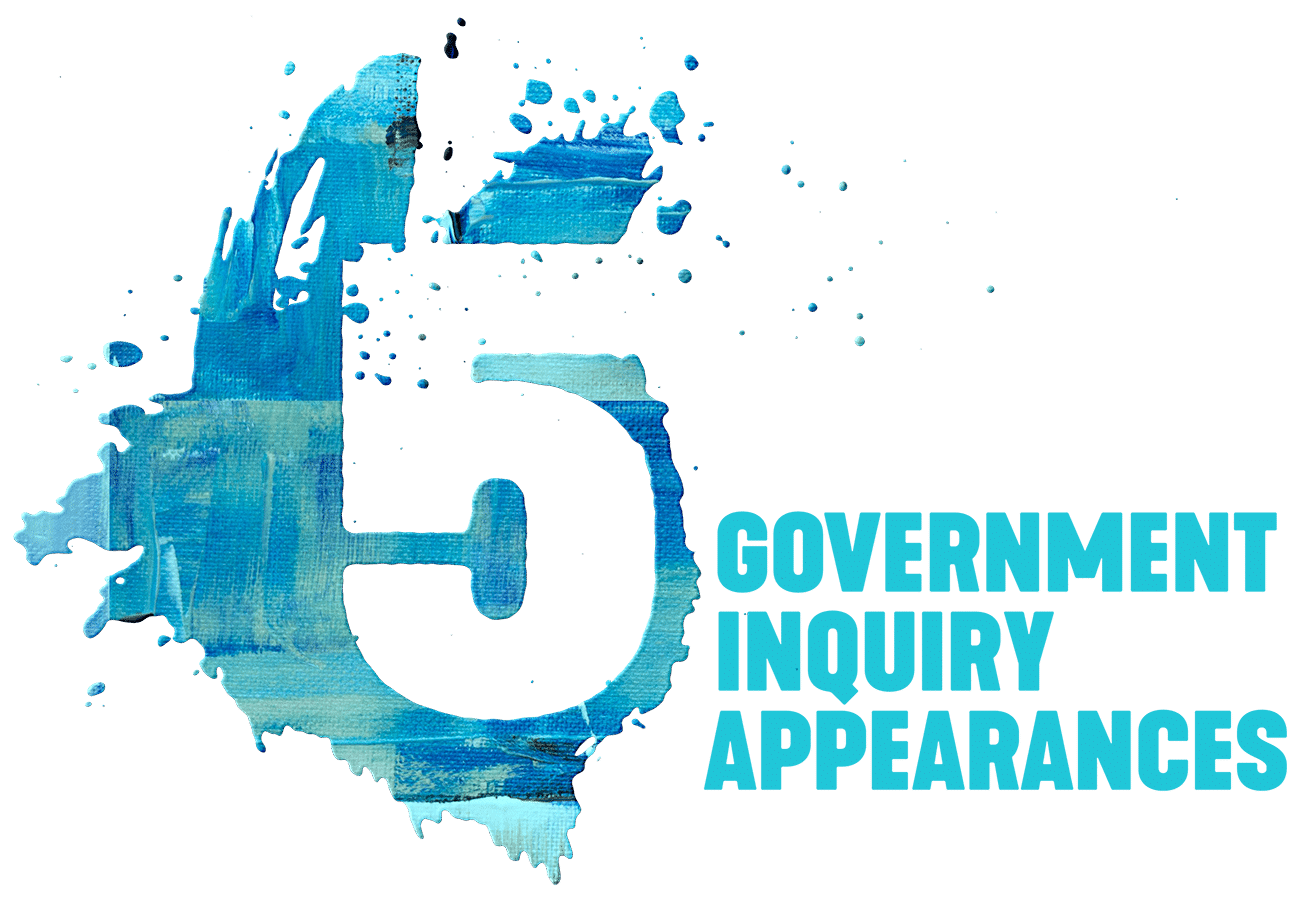 Standing Committee on Community Affairs Legislation: Social Services Legislation Amendment (Welfare Reform) Bill 2017
House of Representatives Standing Committee on Employment, Education and Training
Senate Standing Committee on Community Affairs References Committee Inquiry
Select Committee on the Future of Work and Workers
Senate Community Affairs References Committee inquiry into the Delivery of outcomes under the National Disability
Strategy 2010-2020 to build inclusive and accessible communities
We represented the sector on
sixteen advisory bodies and working groups
Disability Employment Services Transition Reference Group
Disability Employment Services Performance Management Reference Group
National Disability and Carers Advisory Council (NDCAC)
NDAC Employment Reform Working Group – Appointed Chair
Employment Services Expert Advisory Panel
jobactive Operations and Practice Advisory Group
jobactive Performance Framework Working Group
Targeted Compliance Framework – Change Management CEO Working Group
IT Advisory Group
IT Early Adopters Forum
Work for the Dole Advisory Group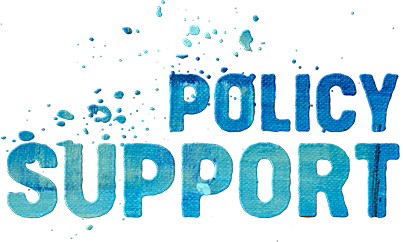 In 2017-18 we provided policy and operational assistance to providers across all programs.
NESA Policy Forums
We delivered an updated range of provider forums and Special Interest Groups (SIG) to consult with and support members.
DES

Taskforce
jobactive Taskforce
Community Development Program SIG
Job Seeker Compliance and Mutual Obligation SIG
Performance ManagementSIG
IT Reference and Reporting Group
Indigenous Employment SIG
Complementary program SIG
Workforce Development SIG
NESA thanks members, the Department of Jobs and Small Business, the Department of Social Services and the Department of the Prime Minister and Cabinet for their support and participation in these policy forums.
Targeted Policy Forums
This year NESA established the Serious Incident Taskforce. The work of this Taskforce resulted in the establishment of the Servicing Job Seekers with Challenging Behaviours Forum conducted in conjunction with the Department of Jobs and Small Business, with support of the Department of Human Services.
Policy Help Desk
NESA supported members responding to inbound requests for assistance and conducted outbound call campaigns to gather member views on various issues.

We delivered regular communications and provider forums throughout the year.
Newsletters
Our communications team maintain six regular electronic communications.
All of these communications are handled using modern email distribution software, and recipients can unsubscribe at any time.
NESA's website
nesa.com.au is the hub of our public outreach, and details all of NESA's activities, structure, publications and contact details. It is a constantly evolving showcase of all our activities and includes member-exclusive areas containing policy documents and submissions.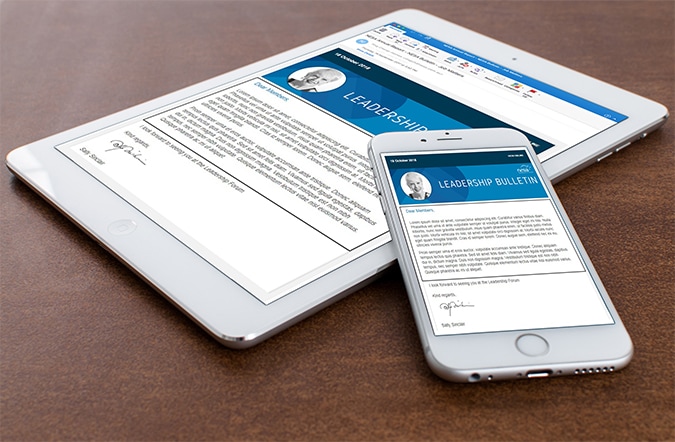 Leadership Bulletin
The Leadership Bulletin from the desk of NESA CEO Sally Sinclair, goes to members' leadership teams, to keep organisational management informed of high level policy and operational issues as well as NESA advocacy, representation and initiatives.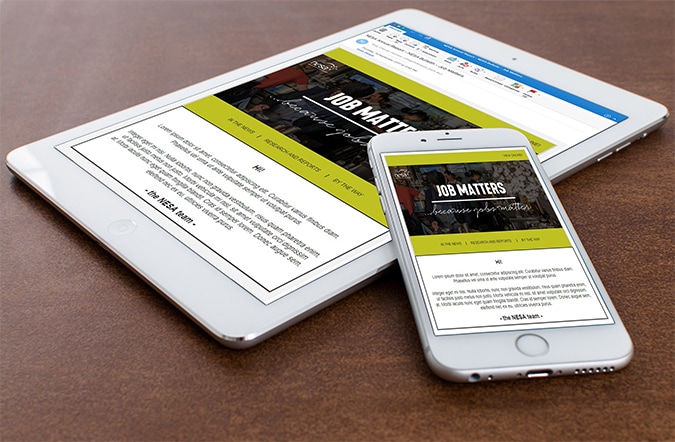 Job Matters
Job Matters is our public weekly media, reports and published research roundup. It is also a forum for our industry partners to keep in touch with our readership.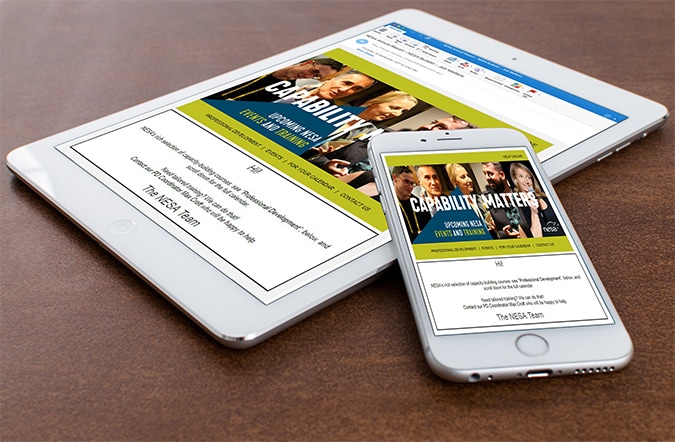 Capability Matters
Capability Matters is our public weekly Professional Development calendar, highlighting our ever evolving range of capacity-building workshops, coaching programs and webinars.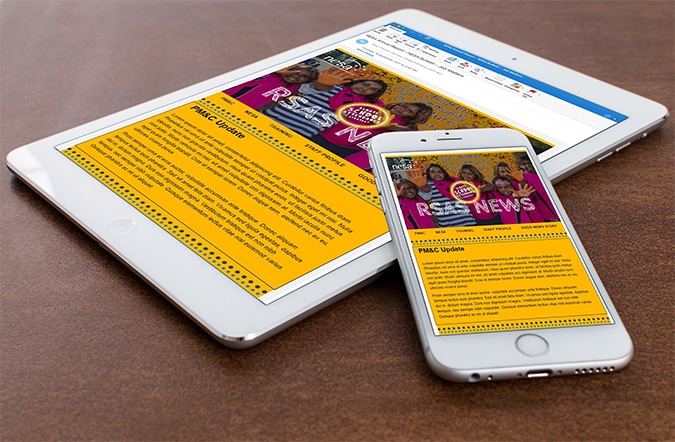 RSAS News
The RSAS Newsletter is a monthly overview of progress and developments in NESA's support of the Commonwealth Government's Remote Schools Attendance Strategy. It also includes good news stories and testimonials from the RSAS community.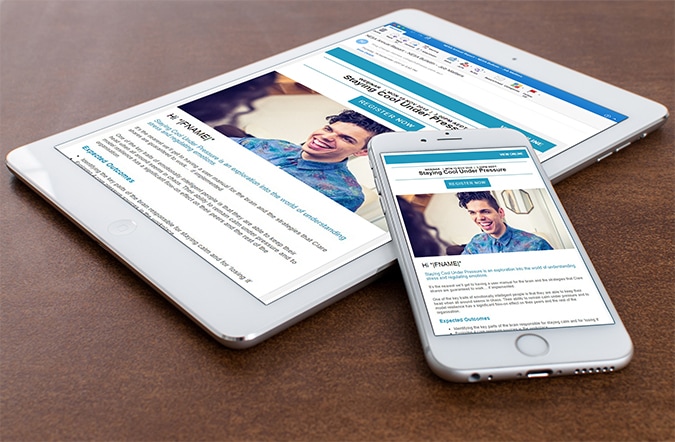 Targeted Professional Development Bulletins
Targeted Professional Development bulletins, which are public announcements of up coming capacity-building opportunities.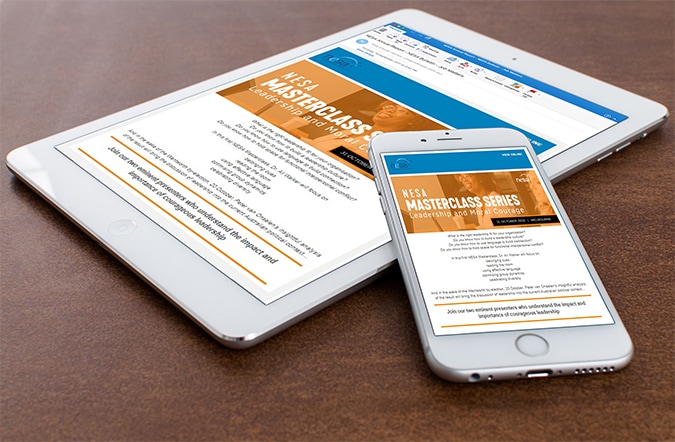 Industry Events Announcements
Industry Events announcements, in which we let our public readership know about Forums, Special Interest Groups and Conferences that NESA is organising.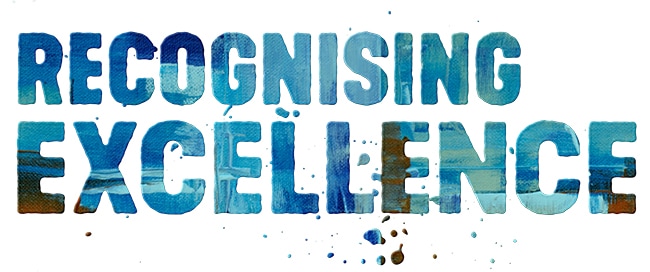 Nothing confirms the realisation of our vision more than the successes and achievements "where the rubber hits the road". Every year it is with great pleasure that we acknowledge the great work done by allied organisations, providers, employment consultants and job seekers themselves through the NESA Awards for Excellence and the Discovery Grant.
The NESA Awards for Excellence
The NESA Awards for Excellence acknowledge the outstanding effort, innovation and successes of individuals and organisations across the employment services sector. In addition to our five annual awards, this year we were delighted to be able to award an additional Bright Star Award to an outstanding young employment services consultant.
ACHIEVER OF THE YEAR - SUPPORTED BY THE DEPARTMENT OF JOBS AND SMALL BUSINESS
Shay Terrick
Nominated by Mission Providence
"It's been a real eye opener to life in general to go from sitting around with not much to do, to being full time employed. It has given me a real purpose in life and also given me the opportunity to be able to plan for the future with my family."
CHAMPION EMPLOYER OF THE YEAR - SUPPORTED BY THE DEPARTMENT OF JOBS AND SMALL BUSINESS
Silly Yak Foods
Nominated by MatchWorks
"2017 was a busy year that saw lots of successes for Silly Yaks, but winning the NESA Award is the thing of which I'm most proud. It was an honour and a recognition of our efforts to build an inclusive and respectful business culture for the benefit of employees, clients, shareholders and the wider community." Bryn Pears CEO Silly Yak Foods
EMPLOYMENT CONSULTANT OF THE YEAR - SUPPORTED BY NESA
Kayleen Perotto
Nominated by Interact People Solutions
"It's not about the 'knock down' but about the 'get up'"
BRIGHT STAR AWARD - SUPPORTED BY NESA
Casey Dickinson
Nominated by CoACT Community Solutions
"The biggest thing that keeps me going is the idea that 'this person needs help'. Everyone is human. Everyone needs to be treated with respect and listened to."
EXCELLENCE IN INDIGENOUS EMPLOYMENT - SUPPORTED BY THE DEPARTMENT OF JOBS AND SMALL BUSINESS
IMPACT Community Services
Nominated by atWork Australia
"If I could engrave all of their names on the Award I would do so"
"the Award is recognition to atWork Australia, the management, the consultants, all of the supporting staff, and the VTEC team… I don't take for granted the opportunity I have to work with the oldest continuous living culture in the world."
INNOVATION IN DISABILITY EMPLOYMENT TEAM - SUPPORTED BY THE DEPARTMENT OF SOCIAL SERVICES
IMPACT Community Services
Nominated by CoACT
"Innovation is a constant driver in everything IMPACT does and plays a significant role in ensuring our workers with disabilities have sustainable and meaningful employment. In winning this award, the whole team are now more aware of coming up with ideas which may benefit the business; the whole facility is quite simply abuzz with enthusiasm and very, very proud workers."

NESA used multiple channels to promote better understanding and appreciation of Australian employment services including through: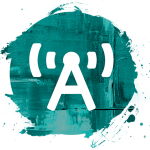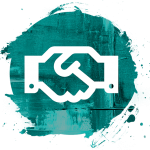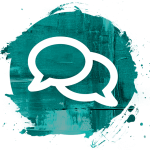 NESA's work on the international front raises the profile of Australian employment services and service providers in the global arena, which strengthens the position of the sector both at home and abroad. The Australian employment services sector continues to inspire governments and employment services bodies throughout the world, and by keeping an international eye on our achievements and successes, we keep the political value of the sector high.
Overseas Presentations
by NESA CEO Sally Sinclair
9th Annual Expert Meeting of the Initiative on Employment and Skills Strategies in Southeast Asia (ESSSA) and 6th Regional Policy Dialogue on TVET "Building Talent for the Next Production Revolution", (11-12 October 2017, Hanoi).
Identifying common challenges related to skills and employment and examine promising policies and practices used by countries to better prepare ASEAN countries for the next production revolution.
Presentation: "Better linking people to jobs through responsive employment services – The Australian Experience" – highlighting the important role Australian employment services has in boosting the quantity and quality of jobs and the role of labour market programs in facilitating trade-related adjustments.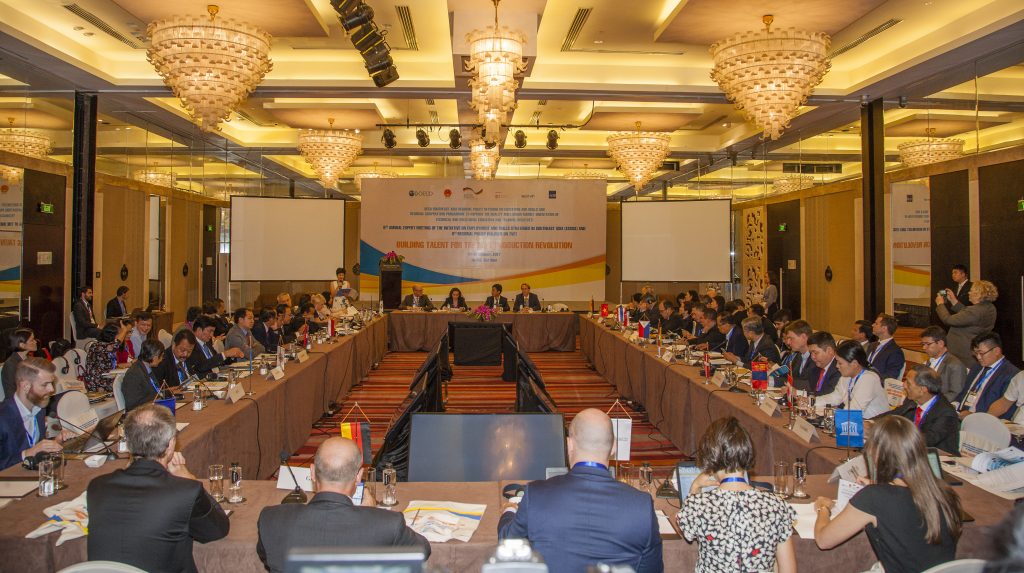 St. Petersburg
The World Association of Public Employment Services (WAPES) conference "Comprehensive Approach to Labour Market Research and Forecasting", hosted by the Russian Federal Service for Labour and Employment (Rostrud) as part of the II St. Petersburg International Labour Forum (1-2 March, St. Petersburg).
Labour market research and forecasting, particularly in the context of constant social, economic and political changes.
Presentation: "How to Carry out Labour Market Forecasting – highlighting Australia's approach to labour market information and forecasting, and the work that NESA is doing across employment services, and in particular in programs that are undergoing major reforms."
International Delegations Received
Workforce Singapore
World Bank and the Malaysian HR Development Fund
Finnish Ministry of Employment
Swedish employment services representatives
Korean Ministry of Employment and Labour
Korean Employment Services Enhancement Team